Serviced Offices, Business Lounge & Start-up Solutions
Call us on +66 (0)81 562 6123 to book your office now!
About NNP Serviced Offices
NNP Serviced Offices provide serviced offices in the heart of Bangkok as well as all the business services you need to run your company in Thailand including: Tax, Legal, Accounting, Audit, IT/Web and Director and Company Secretary Services.
We are located conveniently above the popular Think Society co-working space in Udomsuk, Banga, Bangkok. Just 2 minutes from the BTS in this prime Sukhumvit location we offer virtual office, serviced office and fixed desk services as well as meeting rooms and facilities.
We are also here to help business startups and can provide a wide aray of business services to ensure your business success in Bangkok.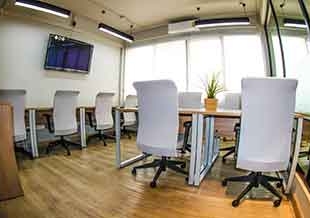 Room A1
฿33,000 per Month
Up to 8 people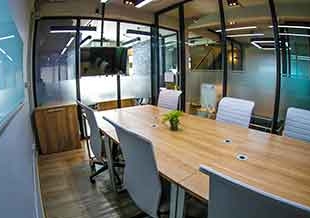 Room A3
฿24,000 per Month
Up to 6 people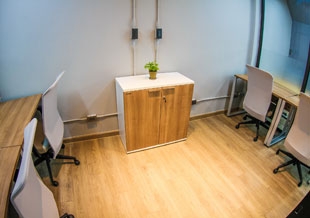 Room E6
฿15,000 per Month
Up to 4 people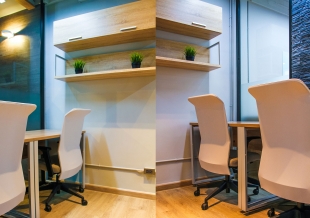 Room E1 or E2
฿10,000 per Month
Up to 2 people

Business Services
Company Formation
We can provide you with a legal address for your Thailand registered company as well as the legal services required to setup your business.
Legal Services
NNP Group offers legal services from lawyers with more than a decade of experince working for SMES and Fortune 500 Companies. We cover contract & employment law, visas & work permits, aquisitions & mergers and more.
Accounting Services
NNP Accounting offers accounting services from professionals with more than decade of experience working with the Big Four accounting firms: Deloitte & Touche, KPMG, Ernst & Young and PWC.
Audit Services
We offer internal & statutory audits which include experienced auditor(s), oversight & consulting, detailed report(s) containing findings & results in accordance with generally accepted accounting/auditing principals. We can provide special audits according to client's requirement & provide recommendations in respect to findings.
Tax Services
Our tax services include: mergers and acquistions, contract review, property and asset transactions, share & transfer dividends, tax & duty incentive schems, revenue department audits & correspondence, expatriate employment, import / export of goods, debt, tax compliance, tax retainer service.
Web & Digital Marketing
Turn-key IT solutions from laptop, desktop, server & network support through to websites, email, apps, CRM, digital maketing & consultancy. We know how to sell your sevices online & drive customers to your website.